Get revenue generating startups in your inbox every week.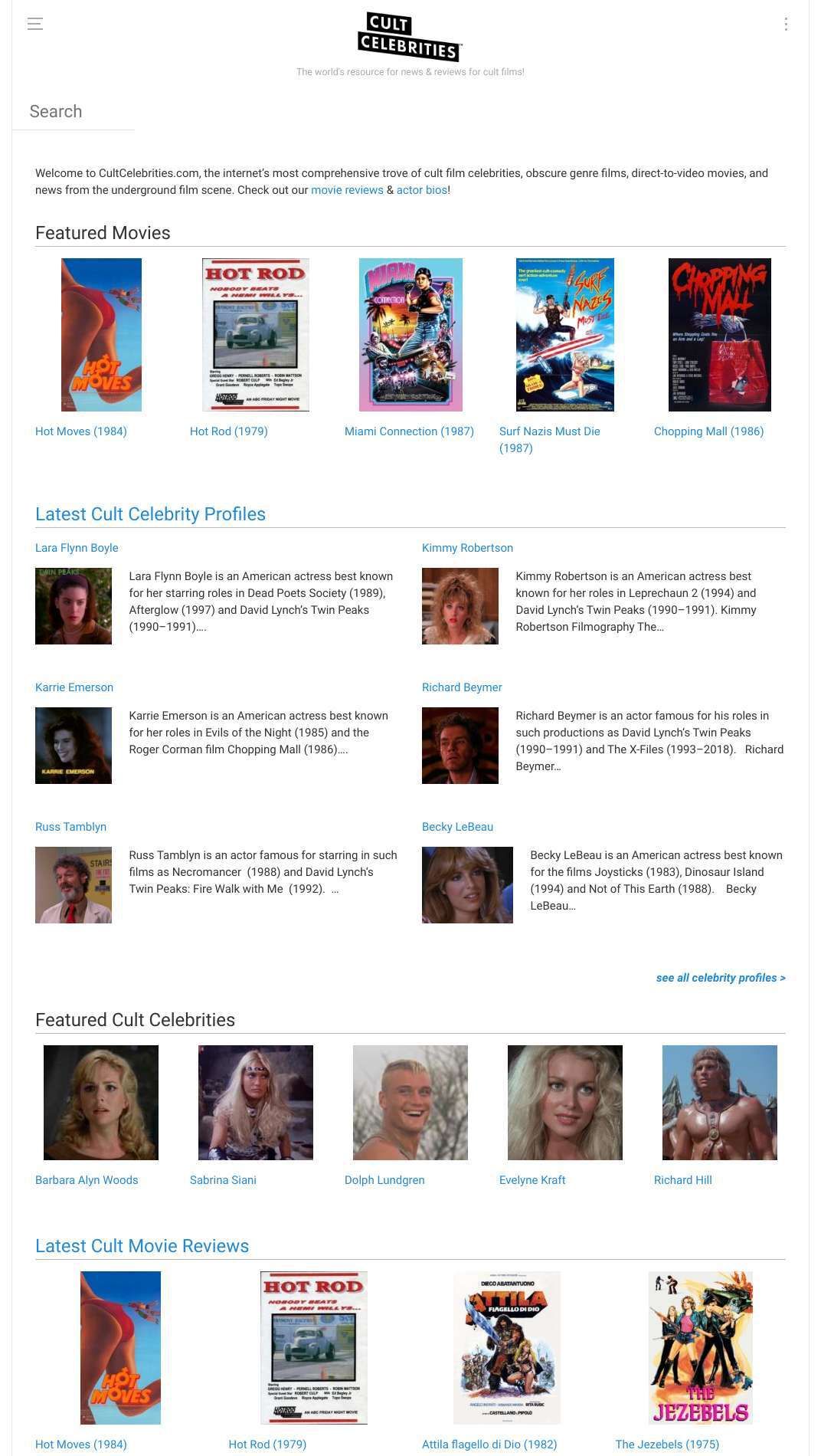 We've built CultCelebrities.com as the internet's ultimate resource for B-movies and obscure celebrity information. Hundreds of articles, original images, and excellent SEO mean that over 30,000 fans visit the site each year. Month-over-month growth, most traffic is organic.
Built with WordPress
Get In Touch
You can email the seller if you're interested in asking questions or purchasing this website.
How much would you pay for this?
From what you can tell about the website from this listing and the quality of the product, what do you think is a fair price for this website?
Fair value estimation
In the name of science, we charted out what everyone thinks this website is worth.